After purchasing the WP Team Pro plugin, you will get a receipt email in your inbox (of the email ID you used to purchase) with a download link to the Pro version. This download link will expire after 72 hours. If you are unable to download the pro plugin by this time or have lost the pro version somehow, please follow these instructions to download it again: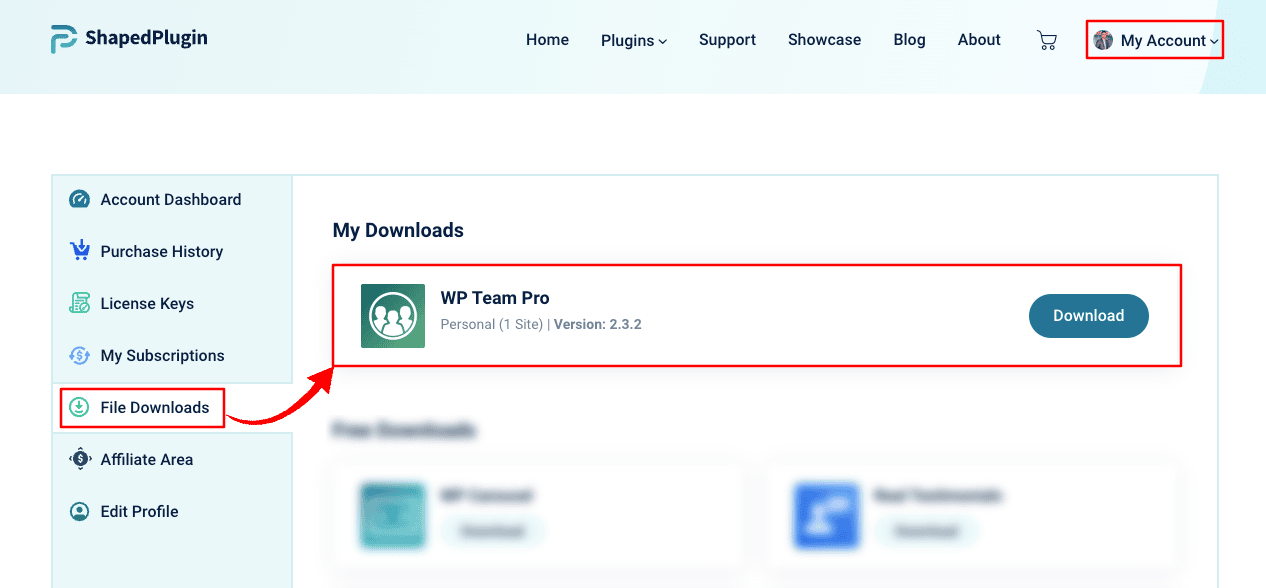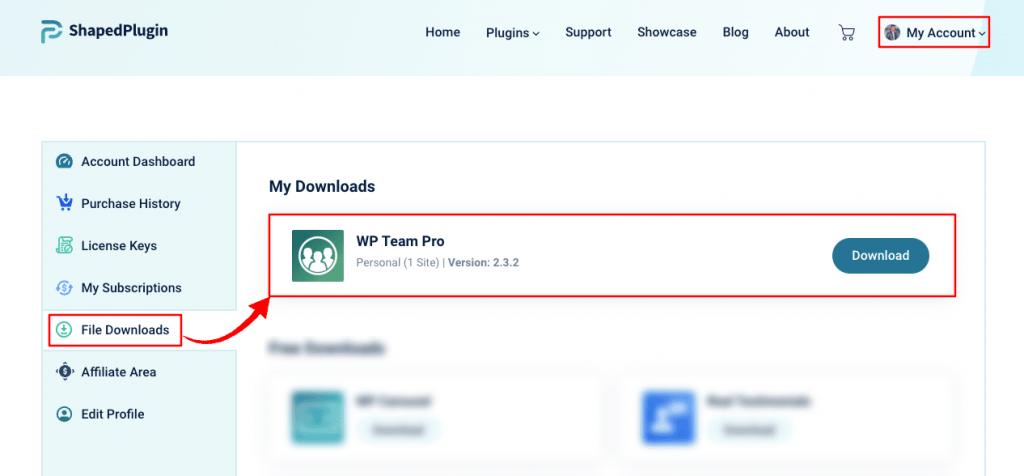 The WP Team Pro plugin will be downloaded as a .zip file. This is the file you'll be uploading to your WordPress site.
Watch the Video to learn more about Purchasing and Downloading the plugin.