The plugin allows you to display a call to action button at the bottom of the Team Showcase. You can customize the button altogether. Follow the instructions below to understand how to display the button-
Navigate to WP Team > Team Generator.
Create a New Team and give it a Title.
Go to the Display Options Configuration Tab. Scroll down to the bottom of the page. The last option is Show Call to Action Button. Show it.
Configure Button Title, Button Label, and set the button link.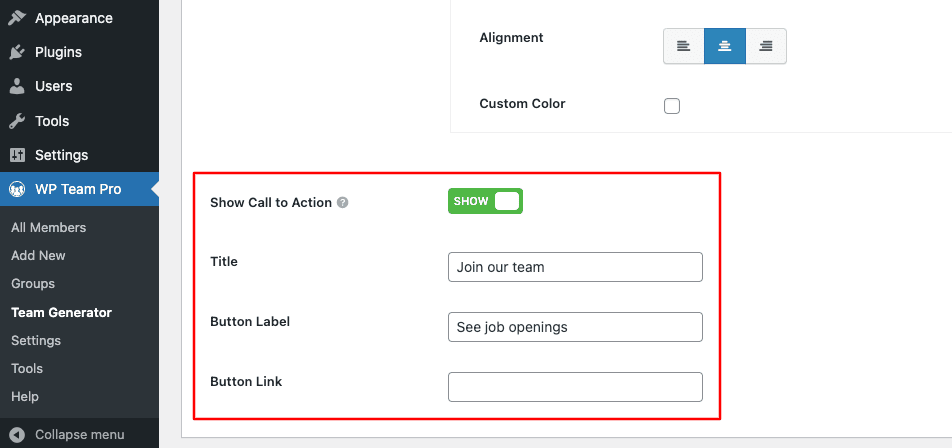 Call To Action Button Demo