If you are not able to update the premium plugin or extension, there can be multiple causes:
Your license has expired.
You have the license active only on the staging site but not on the live one.
Your license is not active on the domain where you try to do the update.
When trying to update, if you are receiving this error message or one similar to this one.
"Download Failed. Unauthorized"
If your License Expired #
If this happens, you need to renew. Go to your Account > License keys > Click on 'Renew License' to proceed to the checkout > Add your billing information > Purchase > it will renew your license key, and you will be able to update the plugins.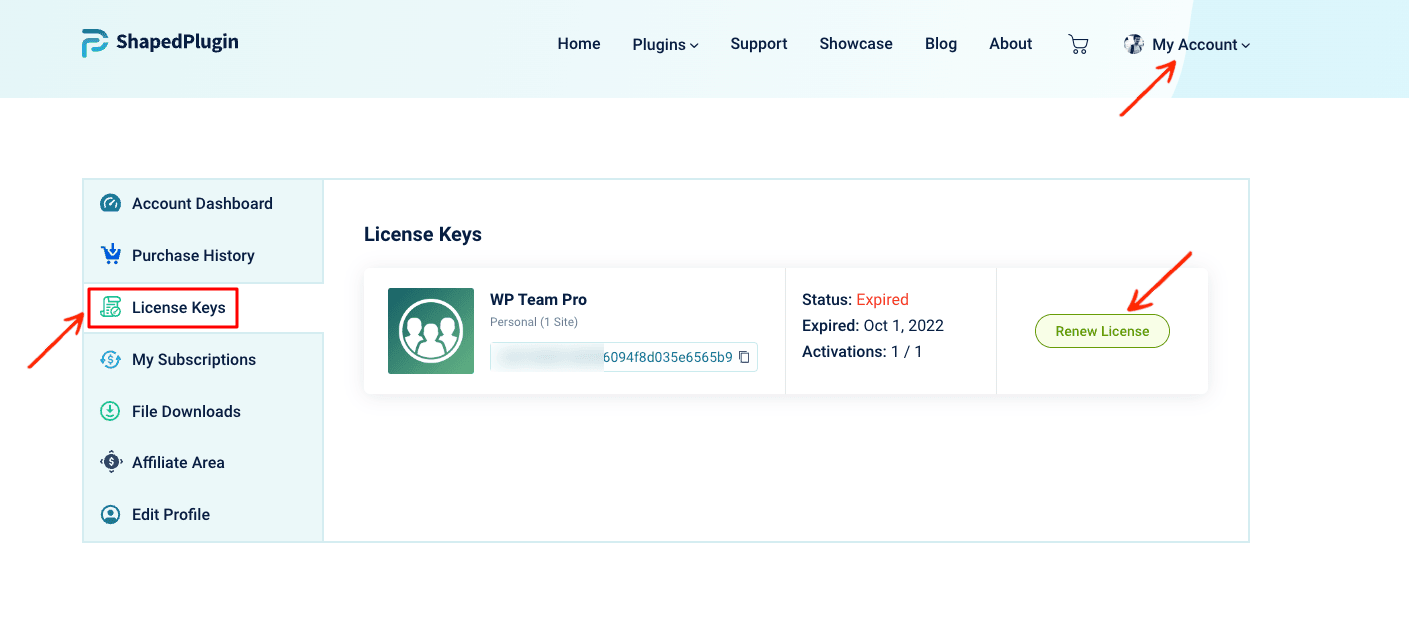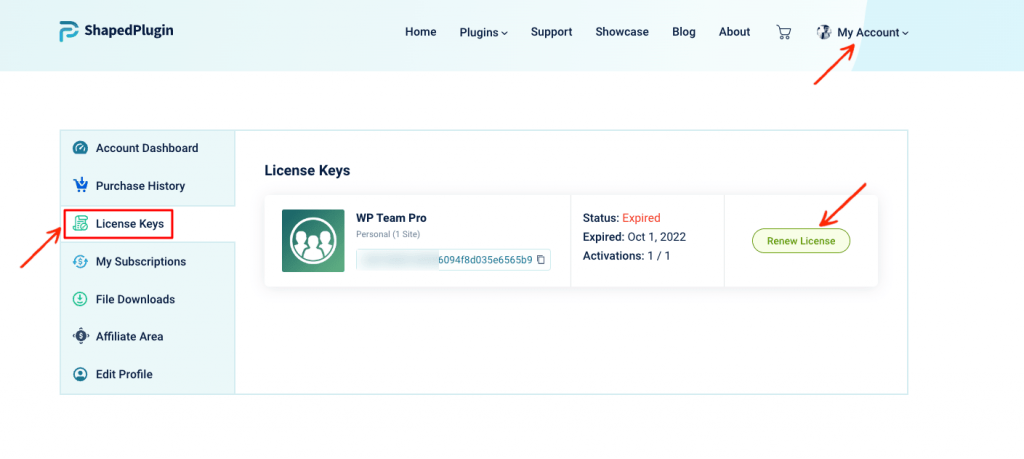 Once you click on Renew License, you will be redirected to the checkout page and see something like the below: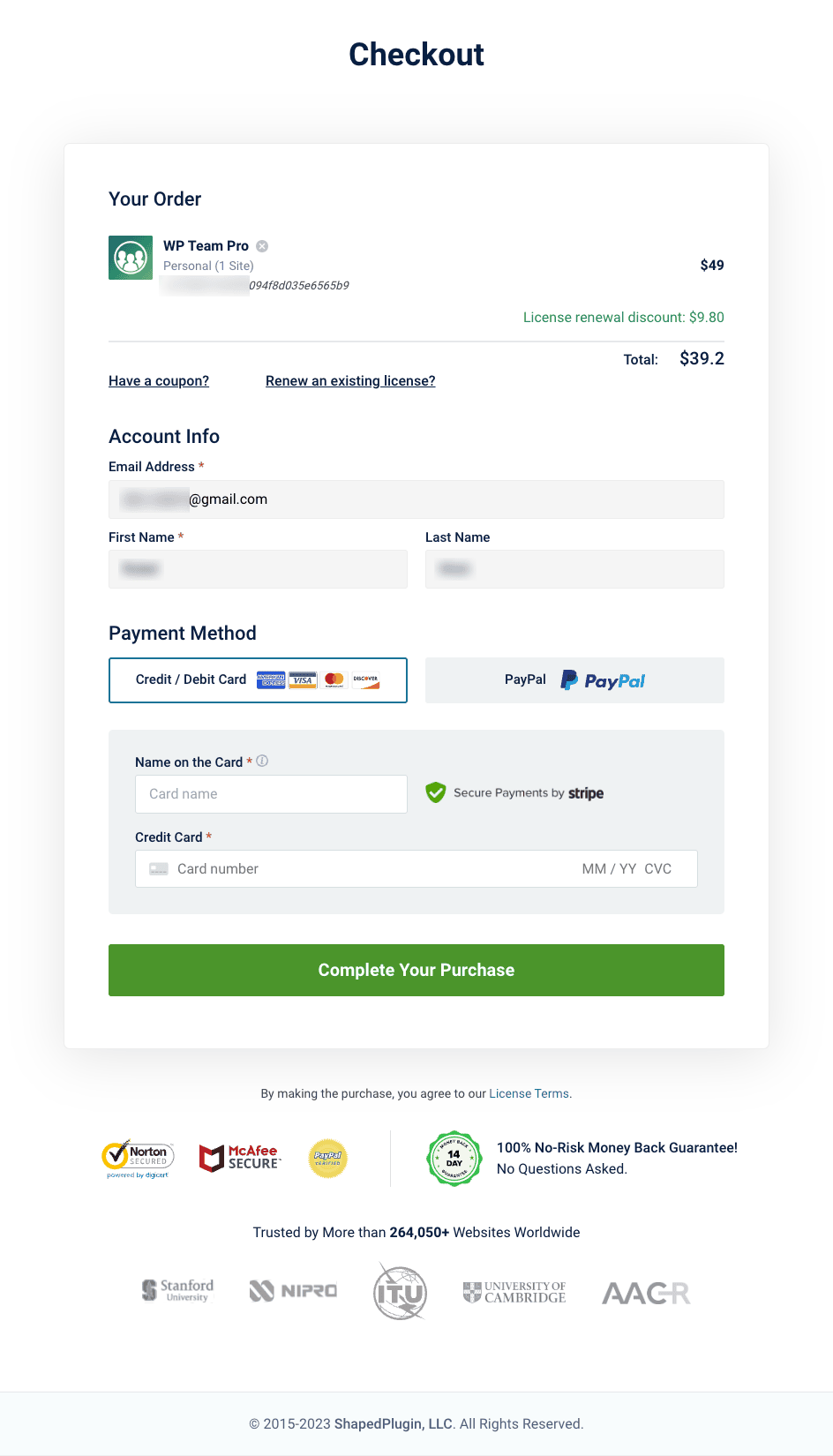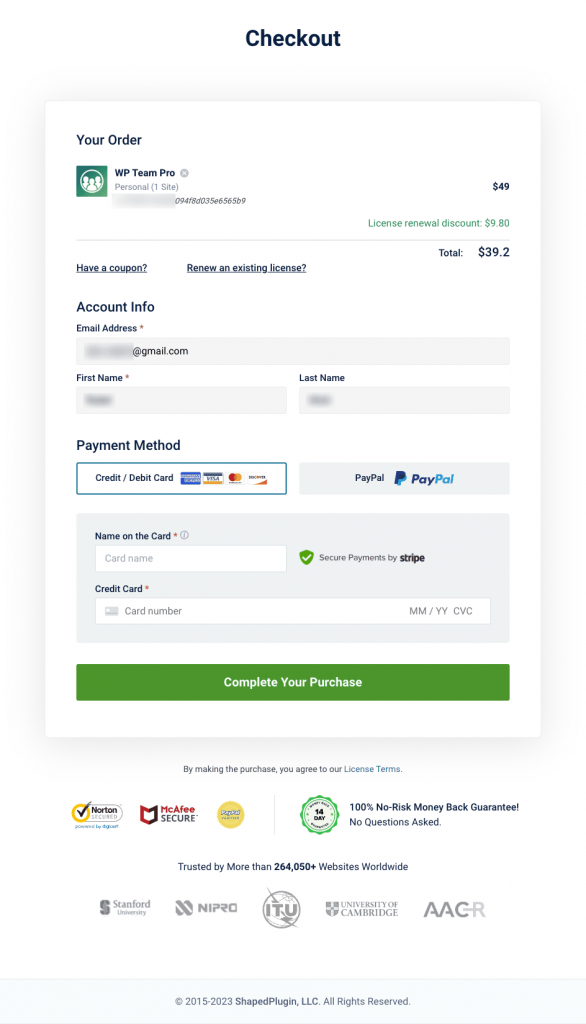 Fill up the fields with correct information and hit Complete Your Purchase.
If the license is active on the staging site and not on the live one #
If you want to move the license from one domain to another one (mostly for users that have a Starter/single site license or users that reached their activation limit), you can do this from your account's dashboard by going to ShapedPlugin Account > Licenses Keys > Manage Sites. Click on Manage Sites, and you will find the domains where the license key is activated.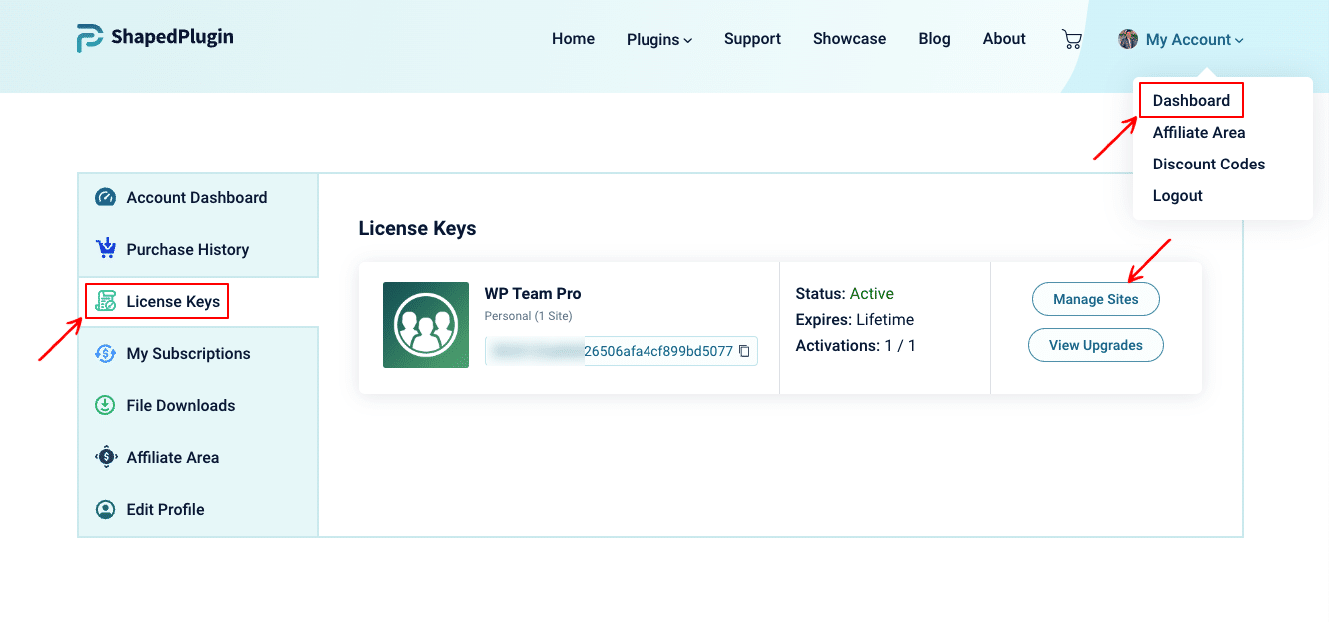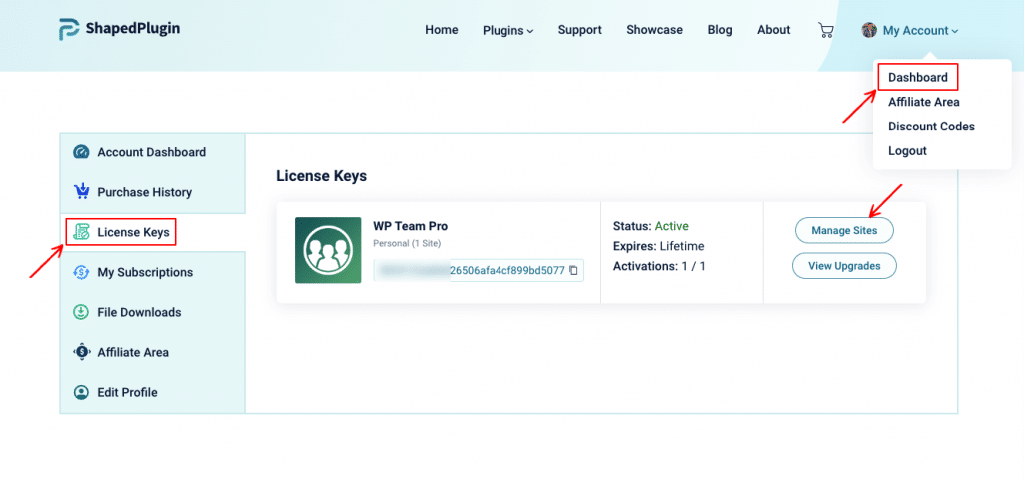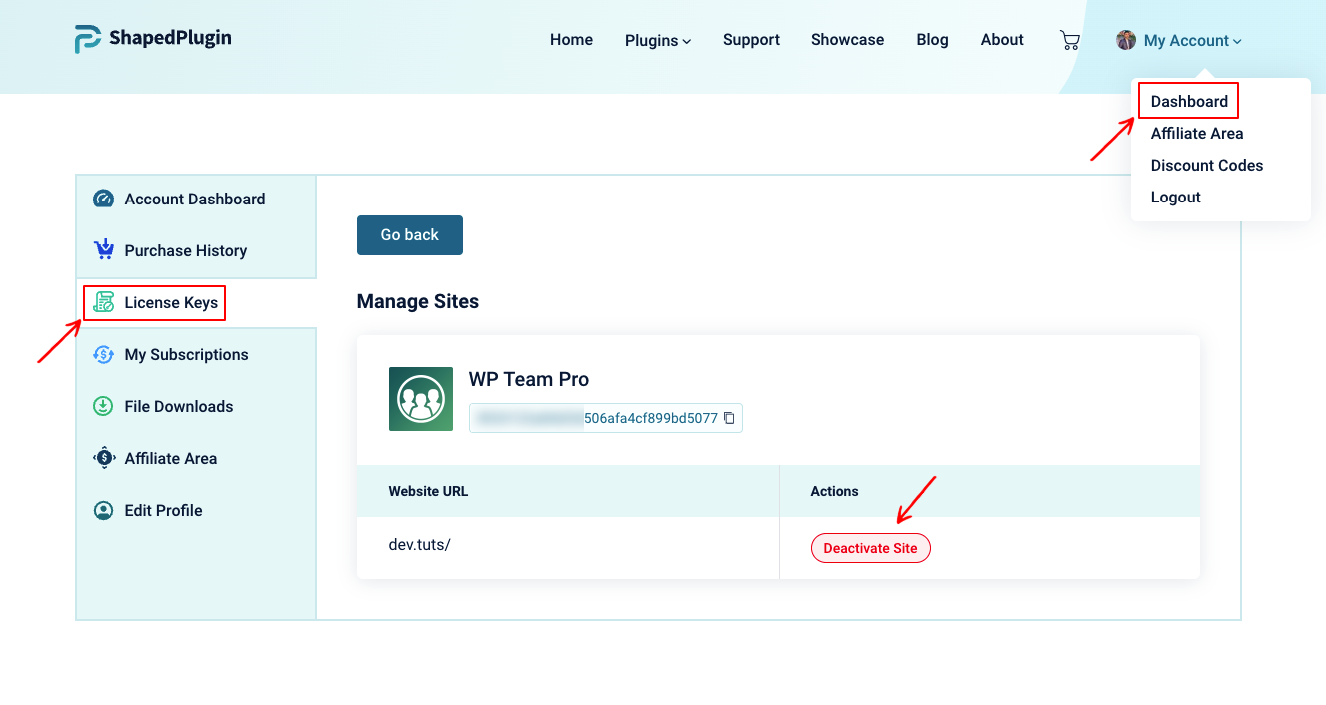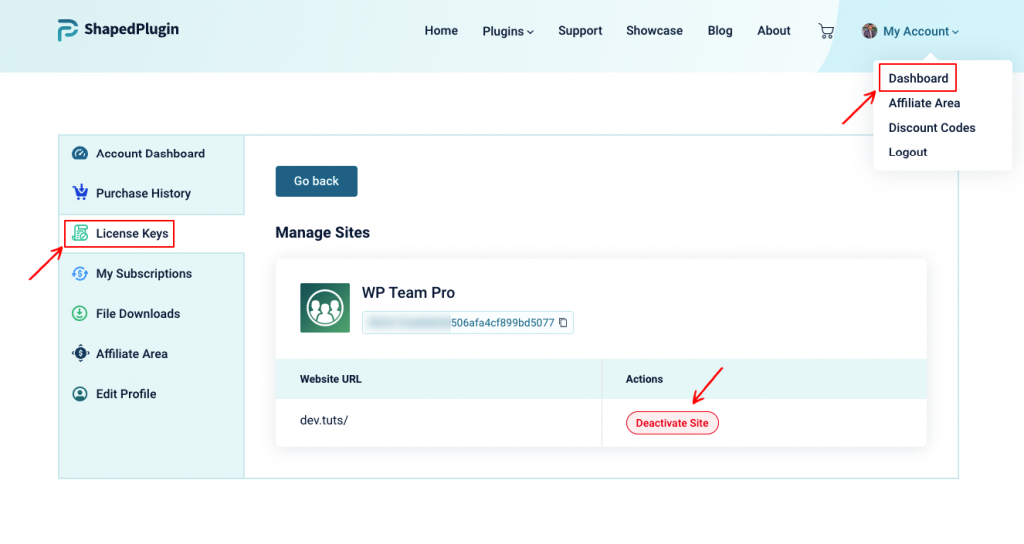 Click on deactivate, and you are done.
Once the license key is deactivated from a site, then you can transfer the license to another site.
If the license is inactive on the domain, you're trying to update #
In order to activate your license, please follow the steps here.
If all of the above solutions do not work, there is the possibility of updating the plugins manually so you can benefit from the new bug fixes and enhancements.
You can download the latest version of the plugin from your ShapedPlugin Account > Dashboard > File Downloads > download the .zip File.
Then go to WP dashboard > Plugins and then upload the .zip file you downloaded from above > install and activate.