Creating a Team is super easy and fast. It can be done within a minute.
STEP 1: GENERATE TEAM SHORTCODE #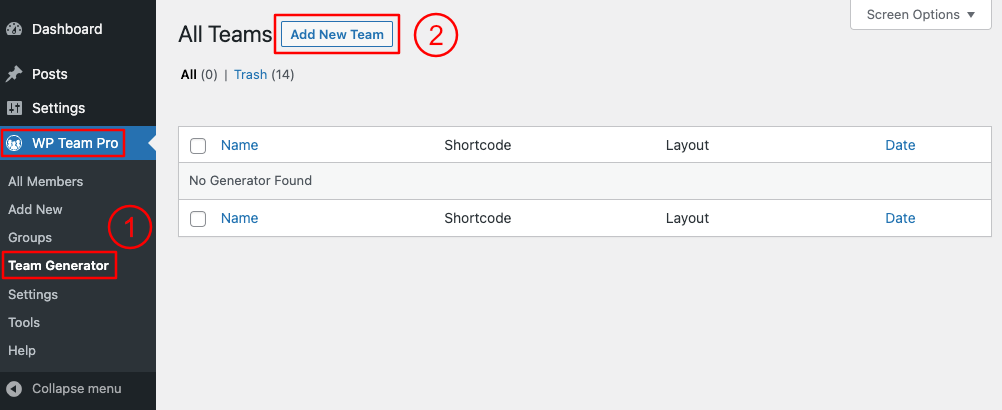 (1) Click on the Team Generator menu.
(2) Click on the Add New Team button.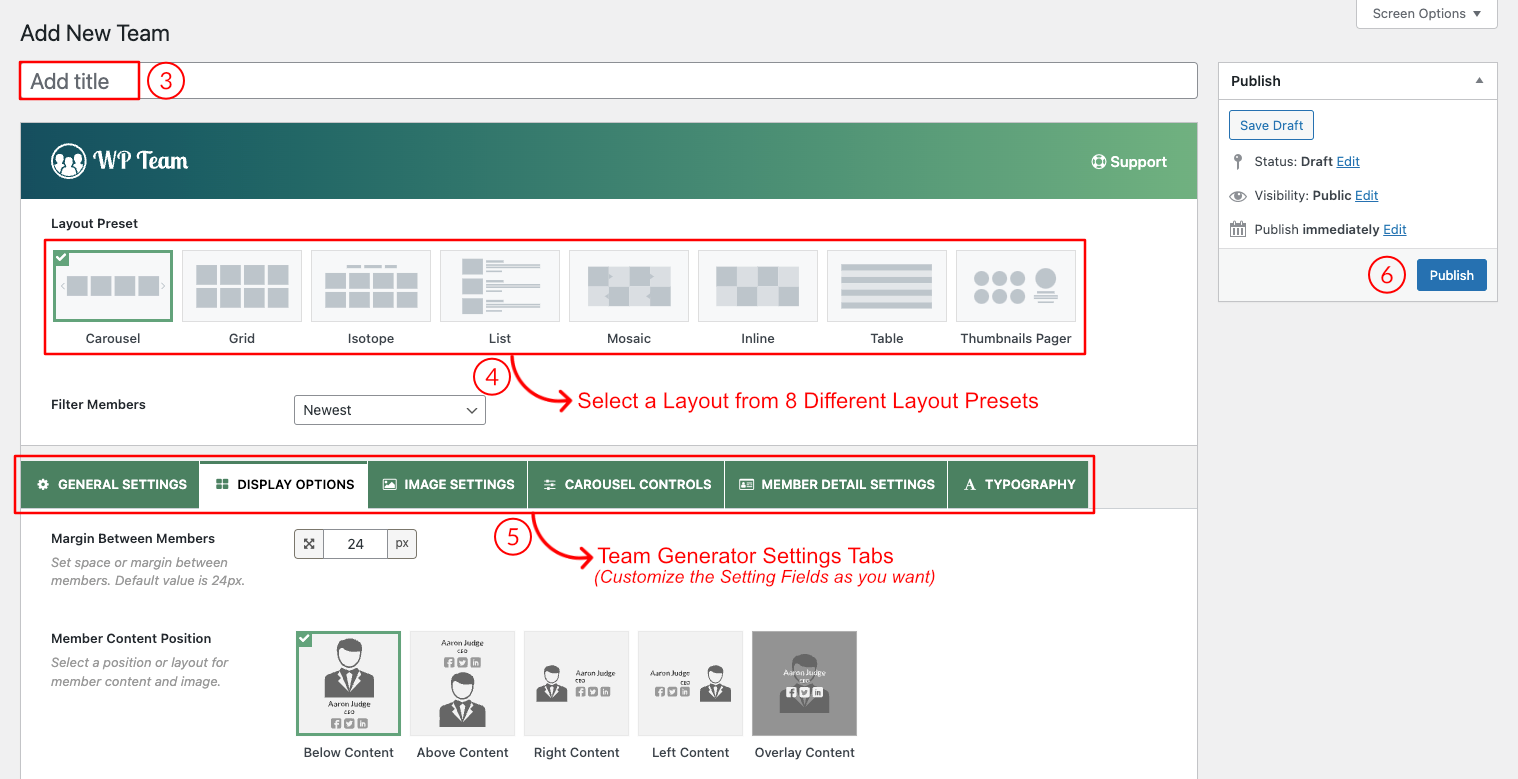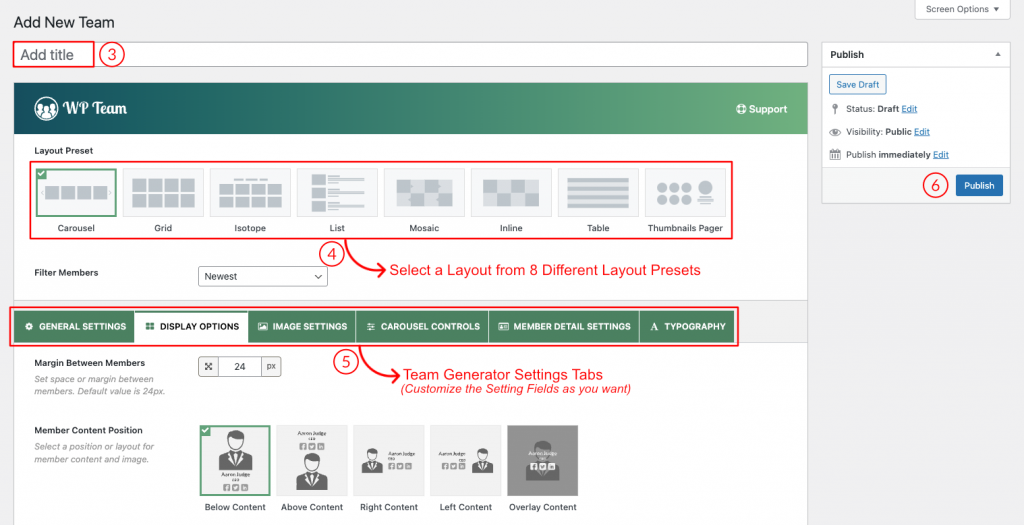 (3) Type a Section Title for your team (optional).
(4) Select a Layout from→ Layout Presets (Carousel, Grid, Filter, List, Mosaic, Inline, Table, Thumbnails Pager).
(5) You can Customize the Team Generator Setting Tabs as you want. Every layout has its Settings Tabs.
(6) And then click on→ Publish, and you will see a Generated Shortcode in the bottom area.
STEP 2: COPY AND USE THE TEAM SHORTCODE #
After clicking on publish button, A Shortcode and PHP function has been created in the bottom section. Copy the Team Shortcode and paste it into Post, Page, or anywhere you want to display your team.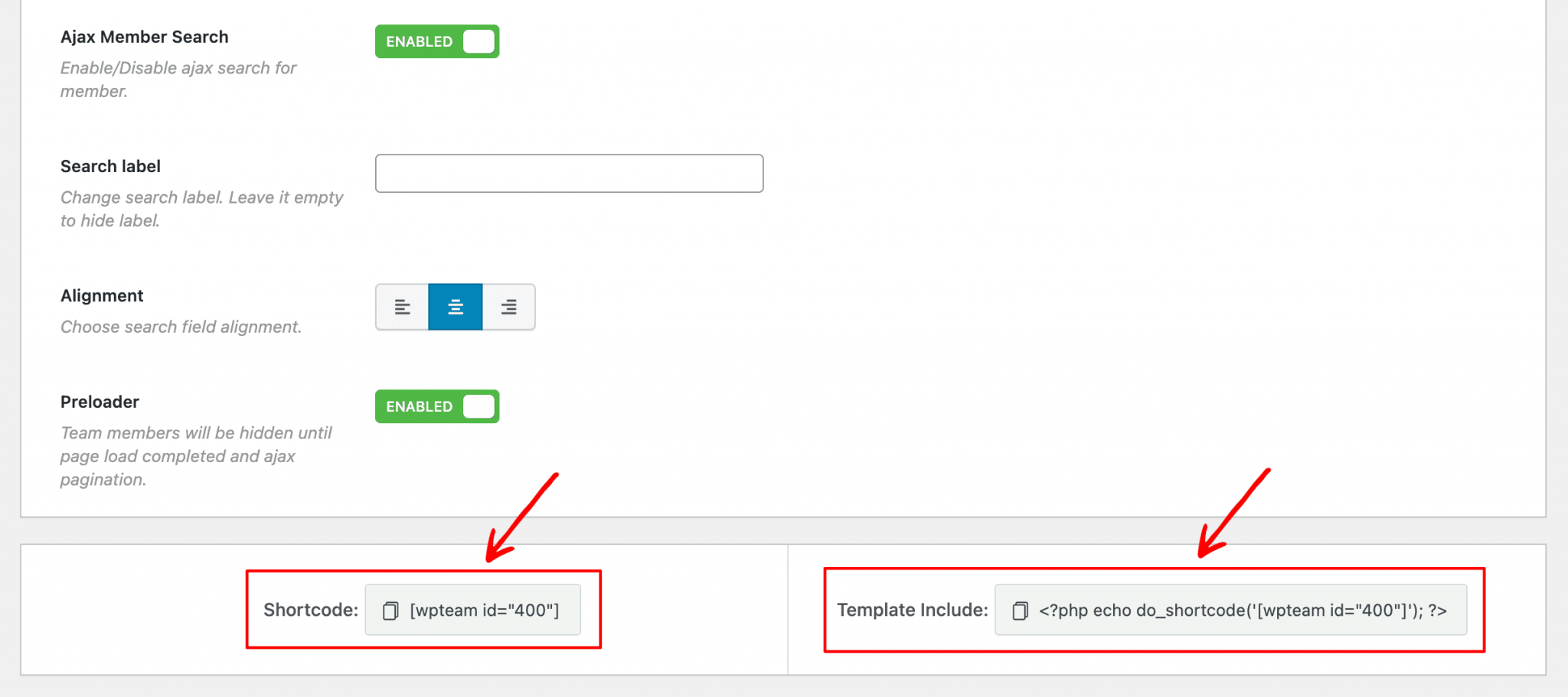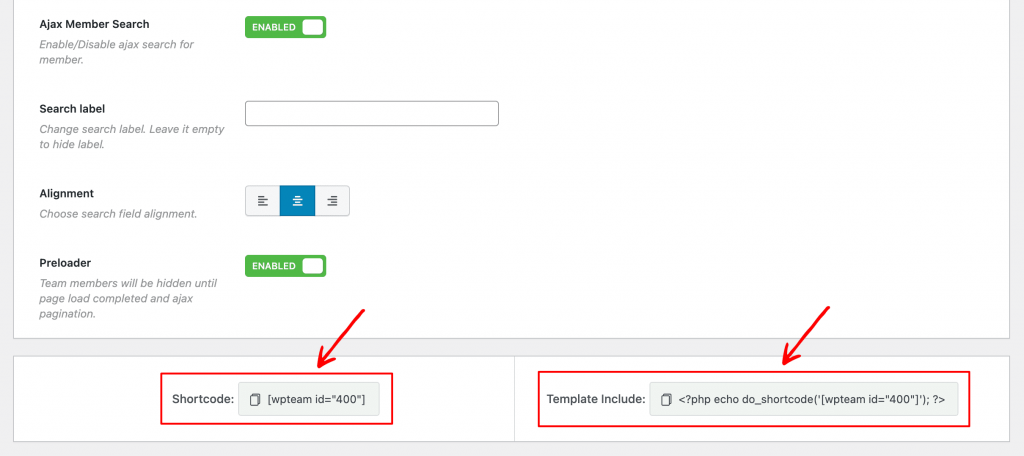 You can insert the shortcode in a WP Team Pro Gutenberg block. Also, you can use a shortcode, text, or code block to insert the shortcode.