Skill bars are important to showcase your team's expertise. Besides, you can customize members' social profiles. Follow the instructions below to learn how to configure Skill Bars & Socail Profiles.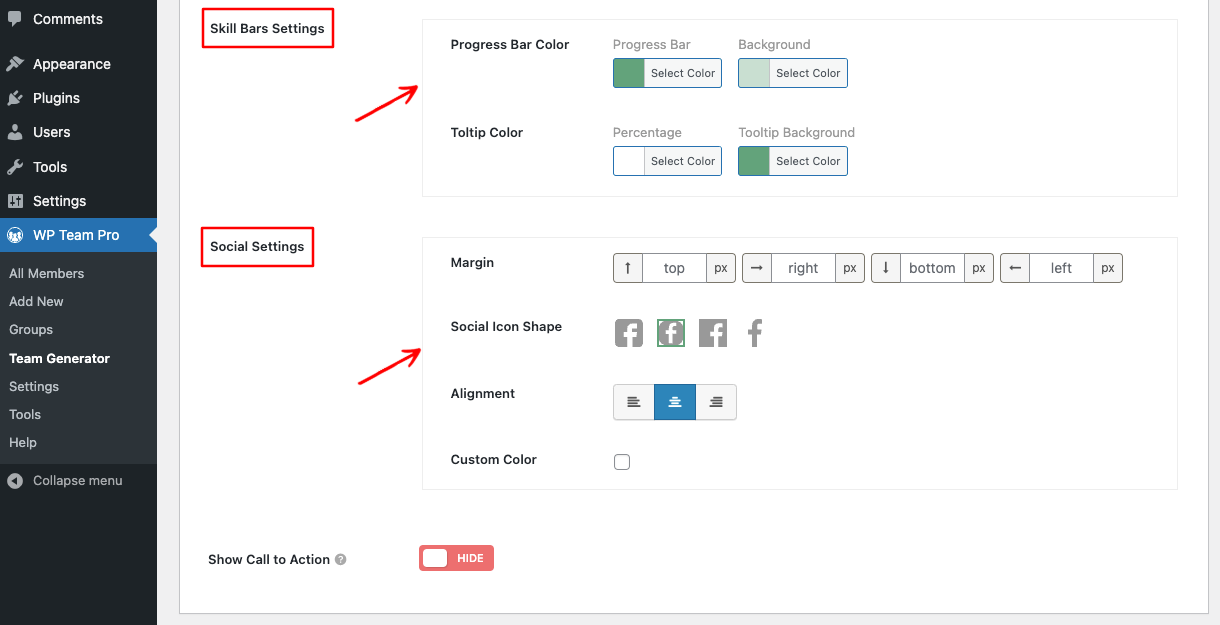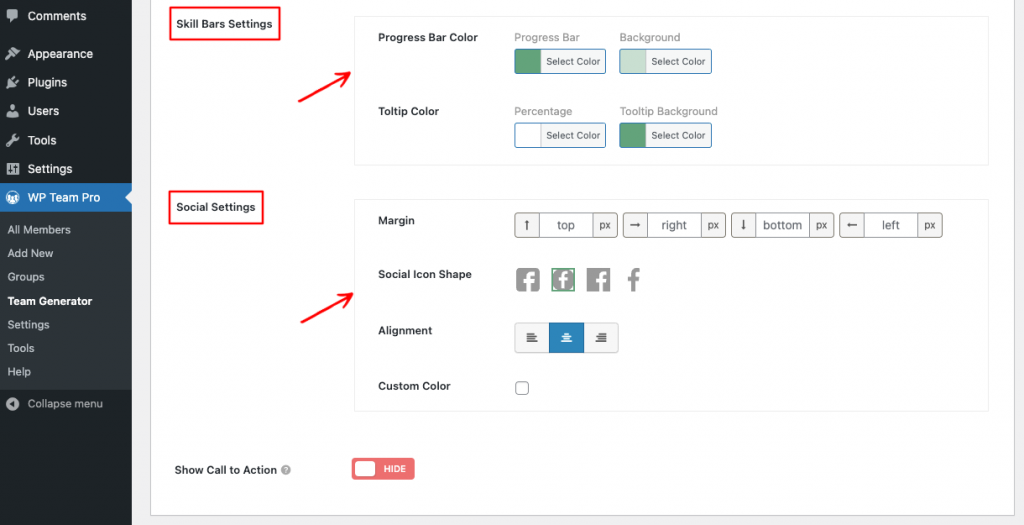 Navigate to WP Team > Team Generator.
Create a New Team and Give it a Title.
Go to the Display Options Configuration Tab. Scroll down to the bottom of the page to find the option Skill Bars Settings & Social Settings.
Configure the Skill Bars & Social Icon-related properties as you like.
Skill Bars Demo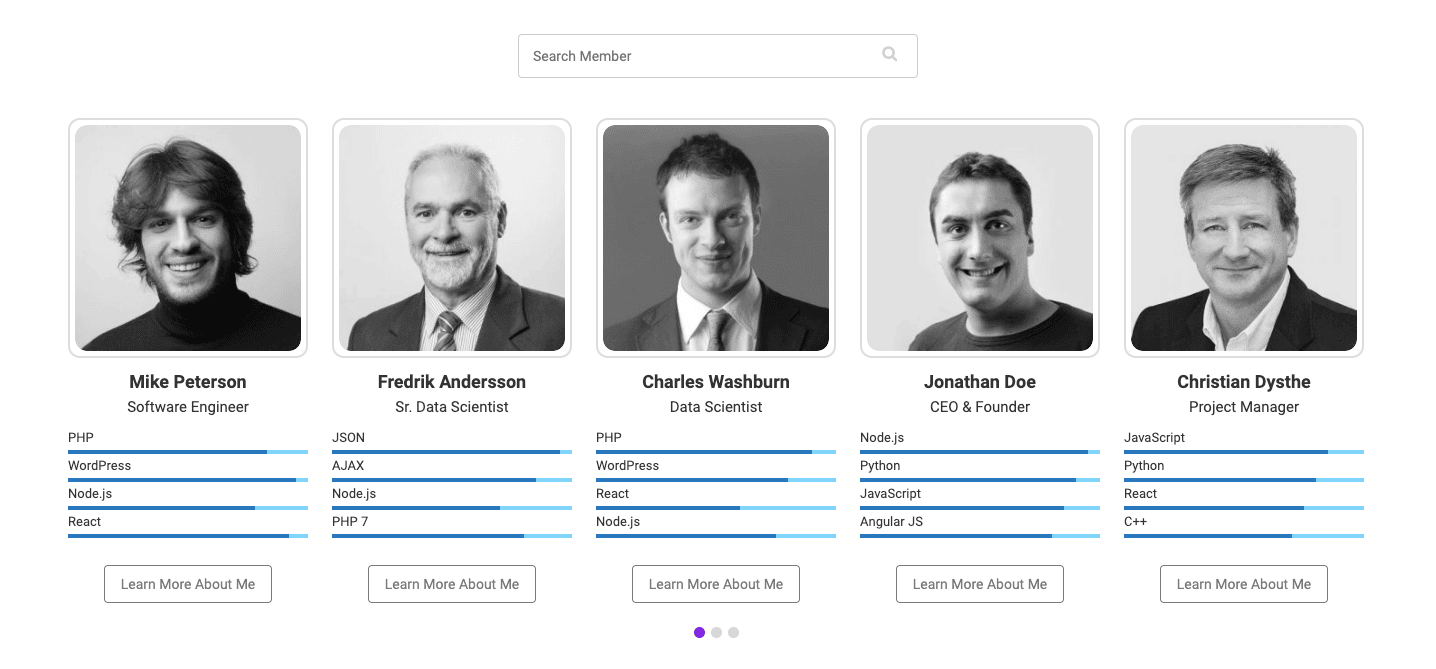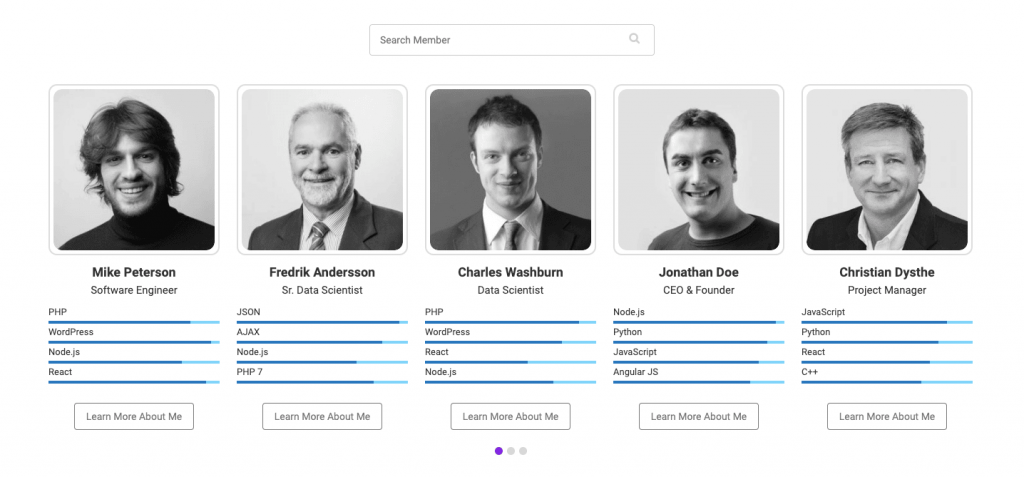 Social Profile Demo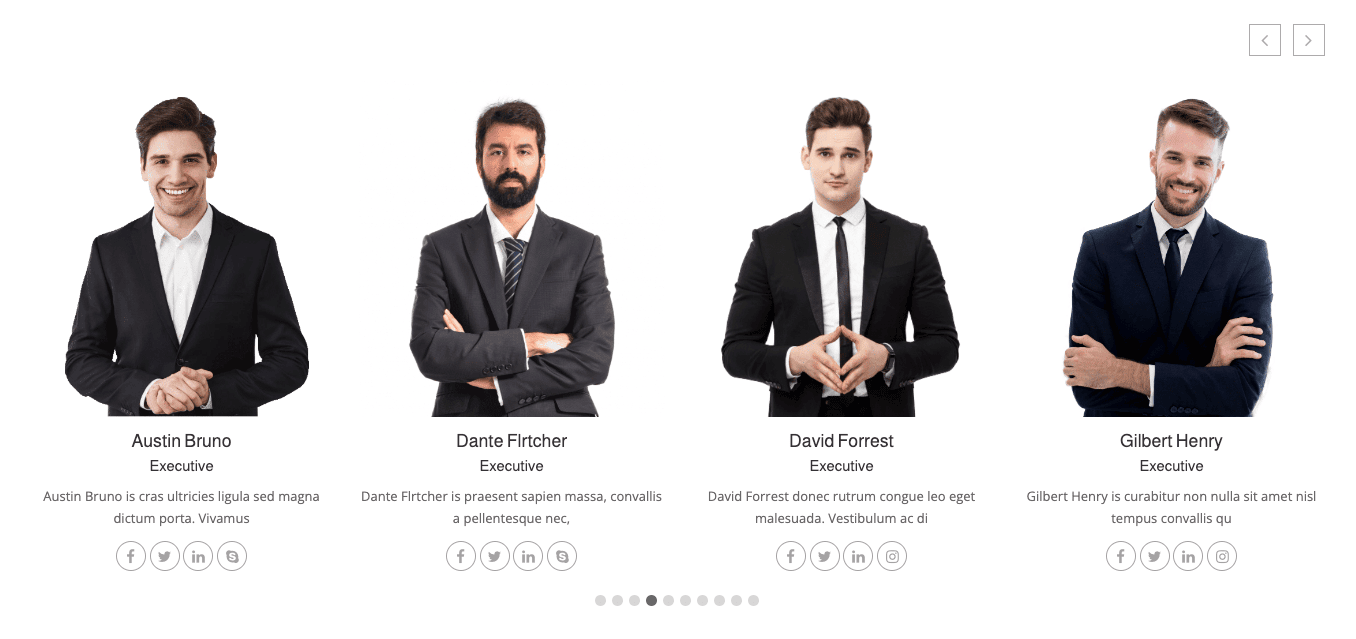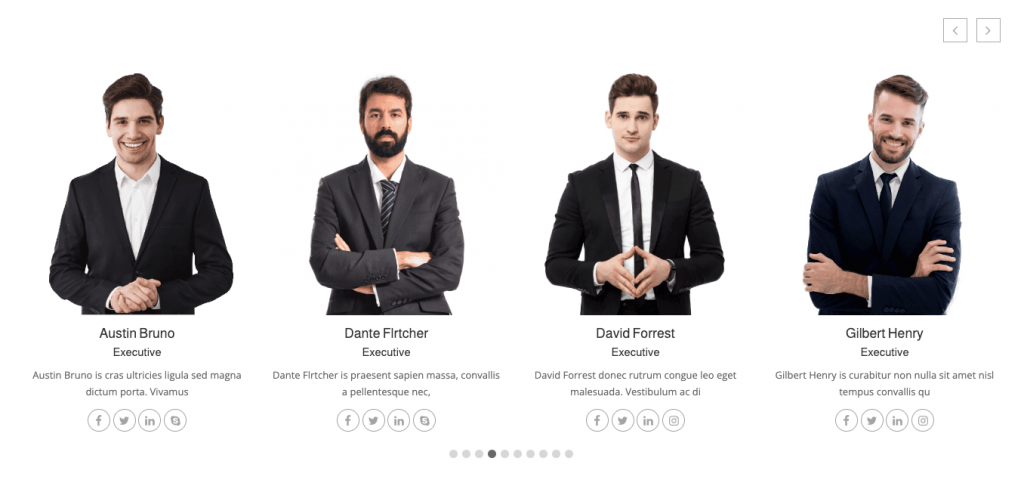 Watch the video to learn how to Configure Member Skill Bars
Watch the Video to learn how to configure Member Social Profiles