Member details can be downloaded as PDF with the WP Team Pro plugin.
Navigate to WP Team > Team Generator.
Create a New Team and Give it a Title.
Go to the Member Detail Settings Configuration Tab. Scroll down a bit to find Member Name Clickable Properties.
You can Enable or Disable the button as needed.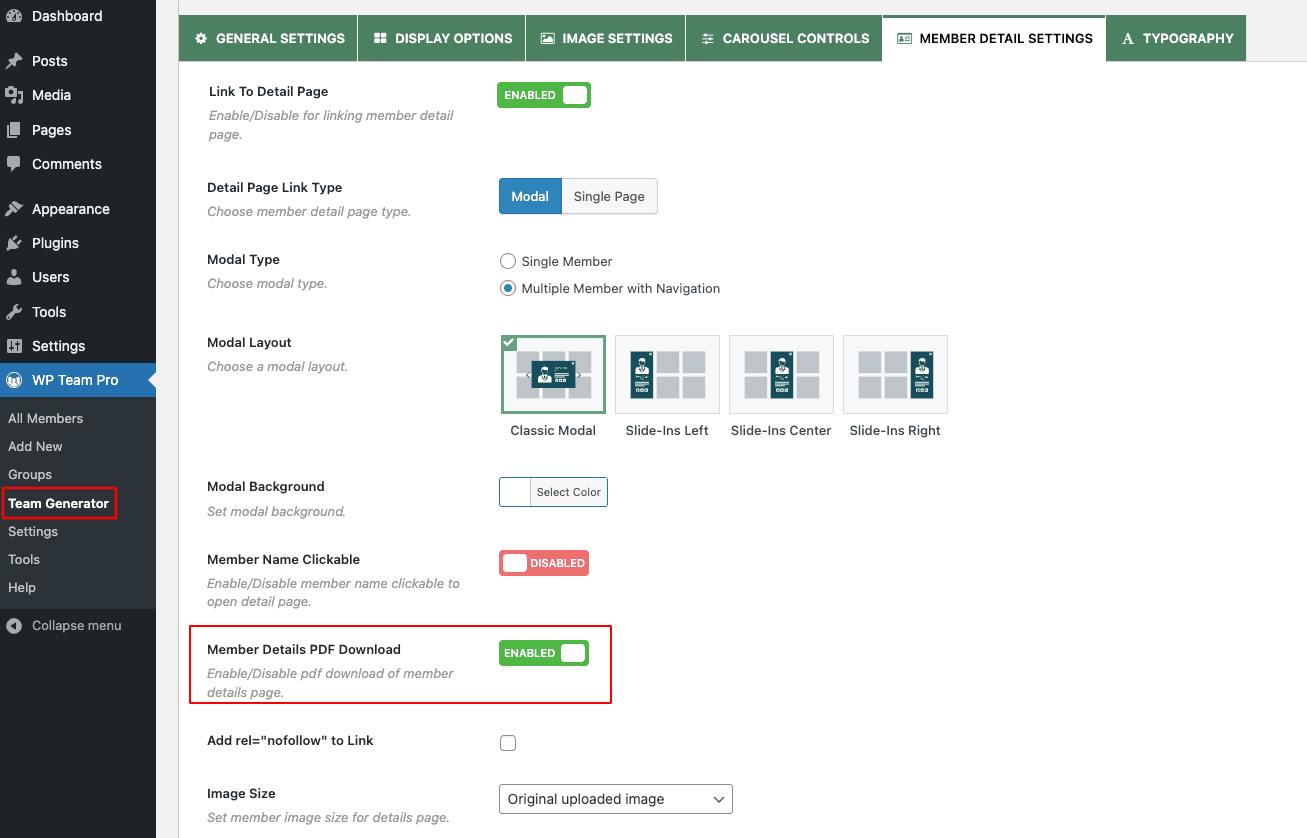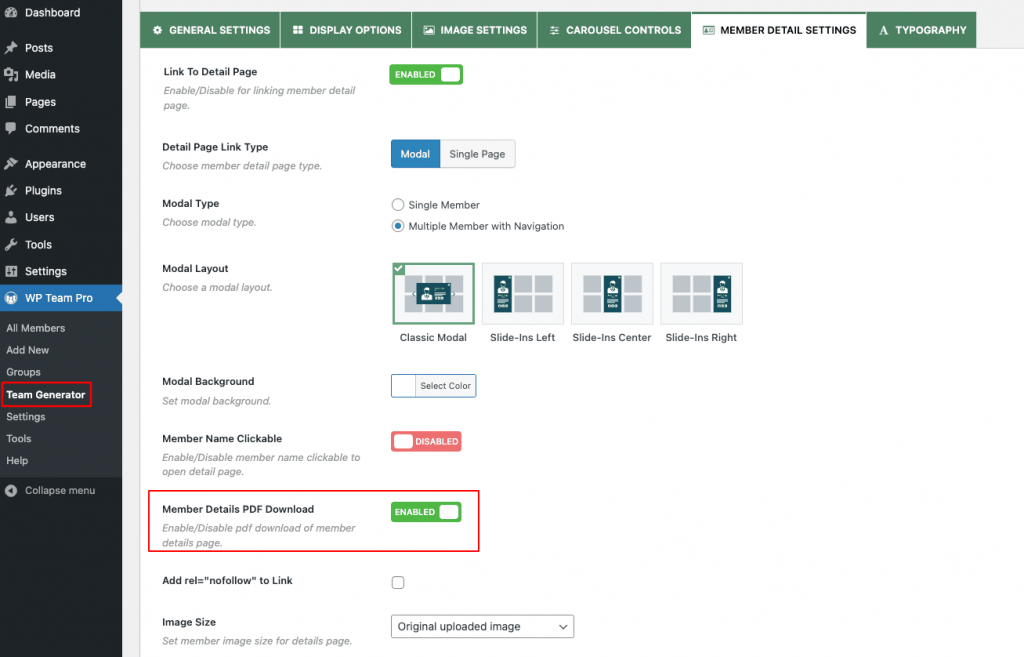 PDF Download Button will display like below in the Modals.