All kinds of information fields are available for a member in the Plugin. Moreover, you can add custom fields as well. Let's have a look at the fields: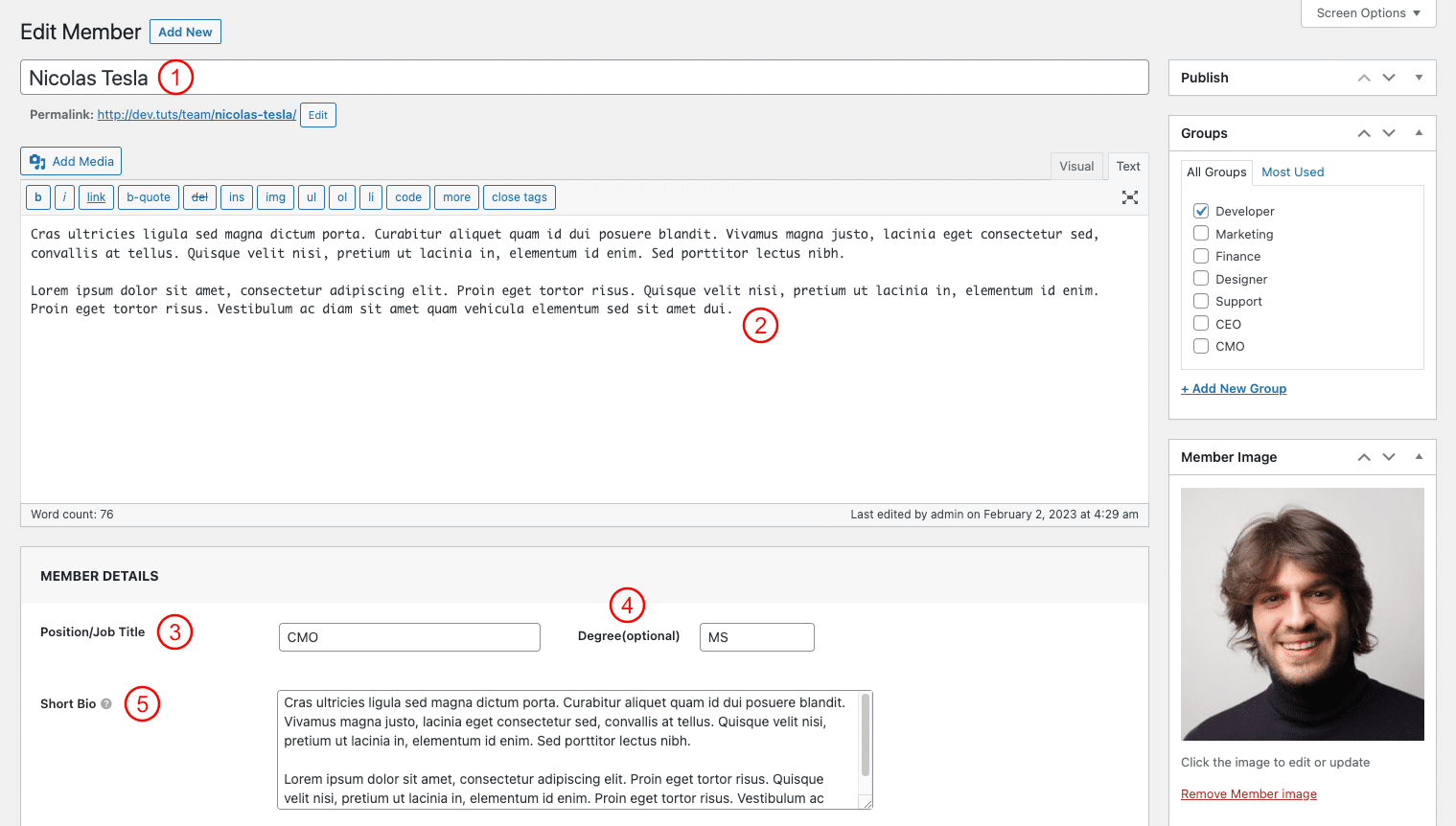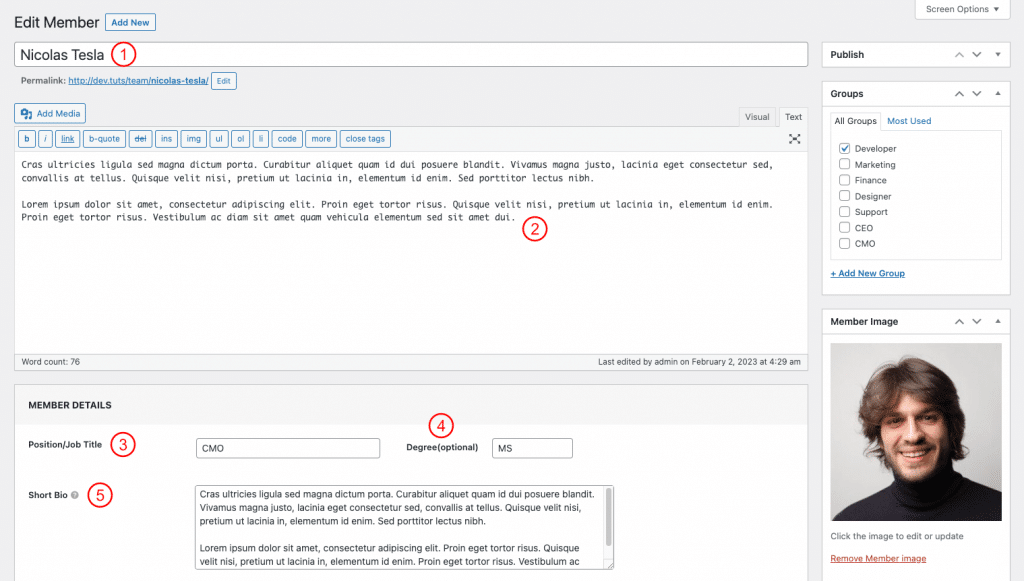 1. Name: Enter Member Name here.
2. Description: Input the full Bio here. It will be shown on the member's single page.
MEMBER DETAILS
3. Position/Job Title: Input the position name here, like Software Engineer.
4. Short Bio: Input the Bio summary here. It will be displayed generally in all the layouts.
5. Groups: You can add a member under a group.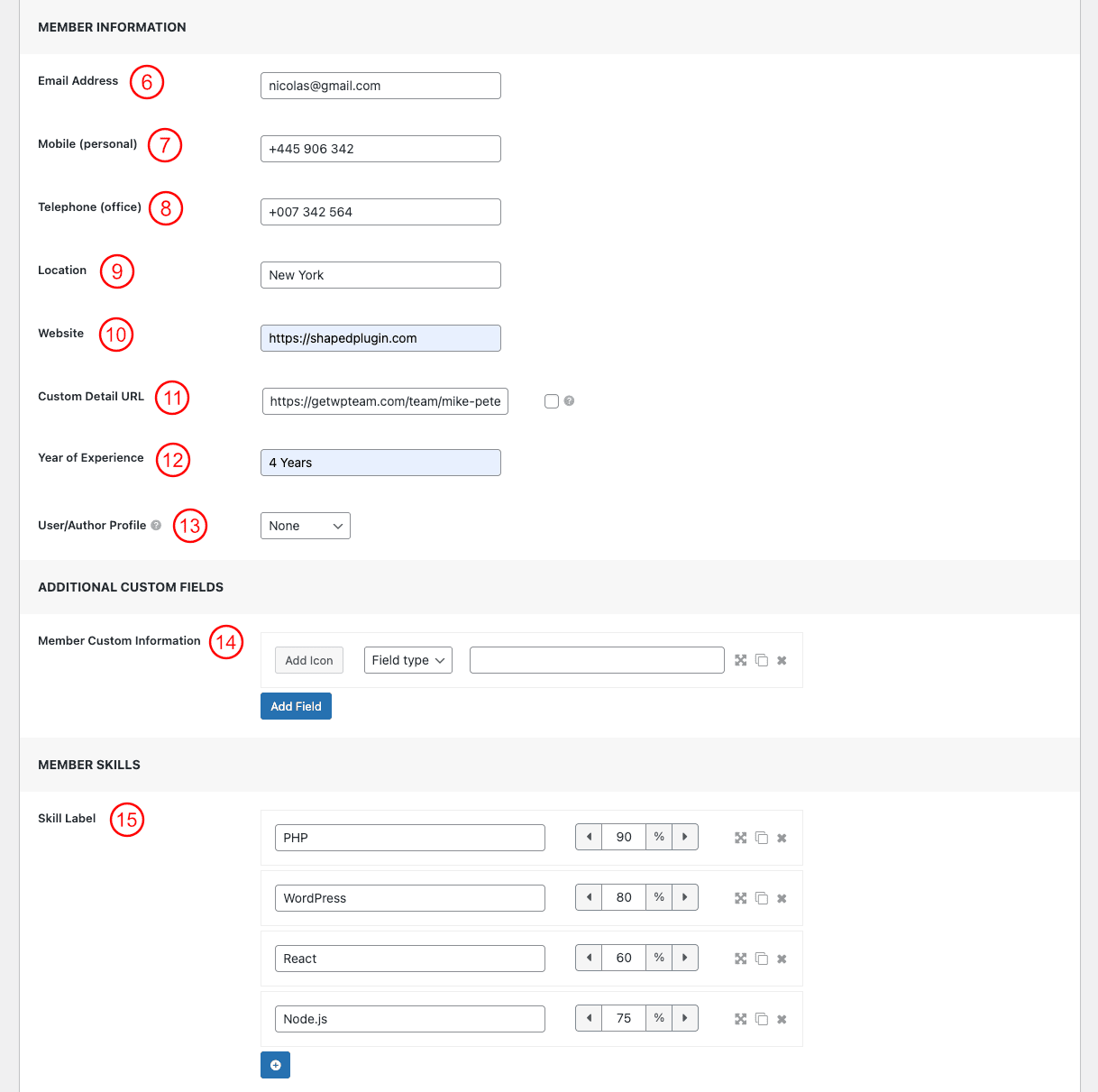 MEMBER INFORMATION
6. Email Address: Add email address here.
7. Mobile (personal): Add mobile number here.
8. Telephone (office): Add telephone number here.
9. Location: Add the member location here.
10. Website: Add member's website URL address here.
11. Custom Detail URL: Set a Custom URL to display the member details from different sources.
12. Year of Experience: Show how much experience your company stuffs in their fields.
13. User/Author Profile: If a member has an account on your site, the user role can be selected here to show all the posts he created. If the user has a post, the post title will be shown on a single page by selecting the user role here.
ADDITIONAL CUSTOM FIELDS
14. Member Custom Information: If you need to add any additional information for any member, you can add using this field. 
MEMBER SKILLS
15. Skill Label: Add some skills with a percentage here. Move the skills to up-down by adopting the drag & drop system.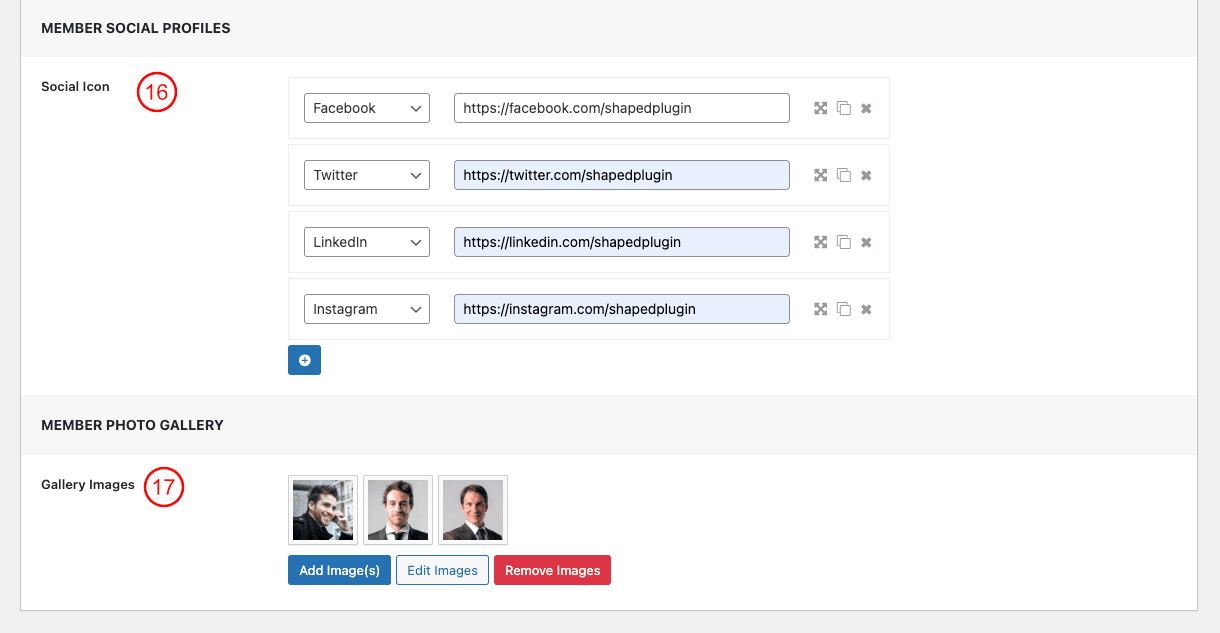 MEMBER SOCIAL PROFILES
16. Social Icon: Add some social profiles here. The linked icons will be displayed in all the layouts.
MEMBER PHOTO GALLERY
17. Gallery Images: Add a gallery of images here. All these images will be scrolled as a slider on the POPUP mode.
All your changes will be saved by clicking the Publish button. You can add unlimited team members this way. See the added member lists by clicking All Members–