Follow the steps below to configure the member's short bio and read more button-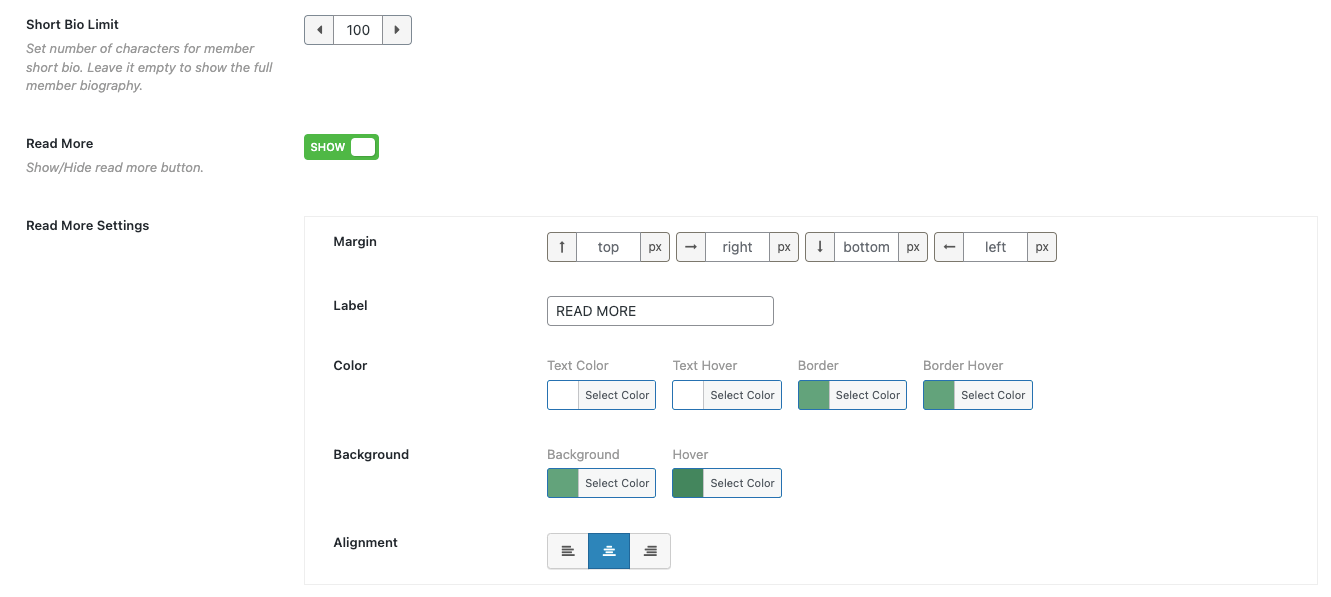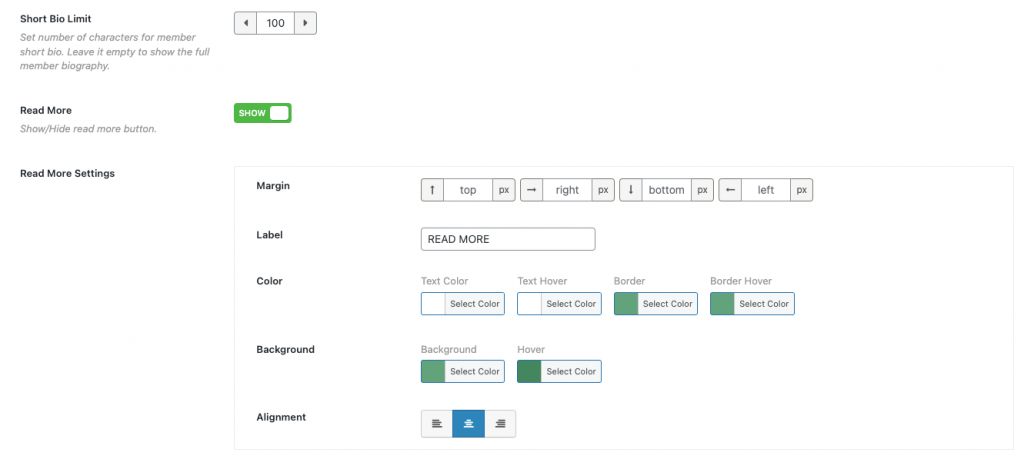 Create a new Team Shortcode and give it a title.
Go to the Display Options Configuration tab and make sure Member Short Bio Meta Field is Shown.
Under The Meta field Properties, you will find the option Short Bio Limit and Read More.
Set the number of characters for the member's short bio.
Configure the Read More Button Properties as you like.

Margin
Lable
Color
Background
Alignment

Customize your team showcase using the features in the configuration Tabs.