Oxygen Builder is a plugin for WordPress that allows you to visually design your site, from header to footer, without needing to write any code.
From your WordPress dashboard, go to Pages > Add New.
Click the plus icon to Add an Element to your page.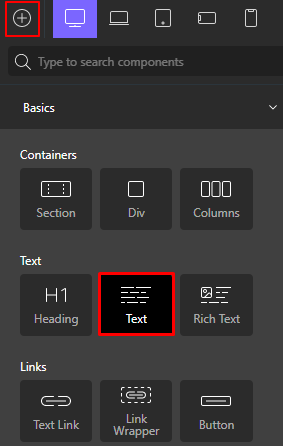 Add the Text element and replace the pre-added texts in the Content with your Team Shortcode.
Now click the Save icon from the top right corner of the page.